Clear Plastic Tubes
Plastic tubes are a robust, attractive and cost-effective way of packaging your goods.  Ideal for everything from food to gifts, our high-quality cylinders let potential customers see your product while keeping it safe from harm.
Choose from a huge range of options, including a variety of caps, lids and bases.
Why Choose this sort of Packaging?
Plastic tubes make great packaging for long, thin products, small items sold in large quantities or rolled paper goods.  That means they can be used for everything from drum sticks and tennis balls to sweets and toiletries.  They're also perfect for posters or artwork.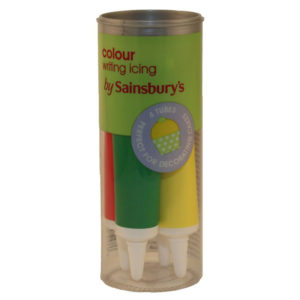 Completely Customisable
Our plastic tubes are made to order, right here in the UK.  That means you can specify the exact size you need, whether it's a thin cylinder or a larger, barrel-shaped tub.
The plastic is printable too, allowing you to decorate most of the exterior with product information, branding and images.  Take advantage of the clear plastic and leave transparent, unprinted sections that allow customers to see your product in all its glory.
Labels can also be added if required.
Closure Types
Plastic tube packaging comes in two basic types.  One is a simple cylinder with a removable plastic or metal lid at either end.  The other has a permanently sealed base at the bottom and a cap at the top.
Plastic caps are the most common, but metal versions are also available if you want to create a more robust or premium feel.
Tubes with a seamed base, also known as a flat-welded base, are perfect for heavier products or when you need a tube that will stand up easily on its own.  These versions are easier to pack and display.
Recyclable and Reusable
Our plastic tubes are made from recyclable PVC and PET.  Unlike cardboard tubes, the plastic versions are often reused by customers, either as a protective case for the product or to store something completely different.
All our tubes are food safe and make great retail packaging for sweets, chocolates and other items.
Good packaging should enhance your product, and plastic tubes do just that.  For more information or to place an order, get in touch today.