A great way to reduce your impact on the environment.
It's important to make packaging from recycled materials and ensure it can be recycled when it reaches the end of its life.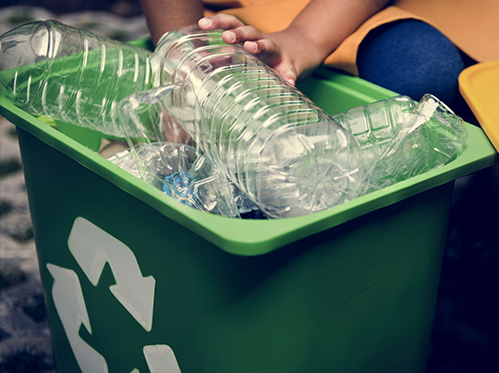 Recycled and Recyclable – What's the Difference?
These terms are often confused.
Recycled packaging is where some or all of the materials used in the manufacture of the packaging have been reused.
Recyclable packaging can be broken down and the raw materials reused once it's reached the end of its life.
Obviously, these things work together, so you can have packaging that's both recycled and recyclable, creating a loop whereby raw materials are reused again and again.
What Packaging can be Recycled?
The vast majority of paper-based packaging can be recycled. That includes boxes with printed designs, foil blocking or some coatings. As board can be made from recycled materials as well, this makes it a great packaging choice.
Many plastics are recyclable too, which helps keep them out of landfill. Examples include polythene, CPP, PET and OPP.
Any Questions?
Just Let Us Know
If you have a design in mind, or even if you have no idea where to start, we'd love to hear from you. We can start working with you at any stage of the process - from the initial designs to the final printing. Feel free to call our friendly office team, or fill out a contact form to get a quote.