Give your product an extra layer of protection with our vacuum formed inserts.
Vacuum forming is an incredibly useful way of making bespoke packaging out of rigid plastic. It's ideal for trays and inserts designed to go inside a box. Custom thermoformed packaging is great for protecting your product on its way to customers hands.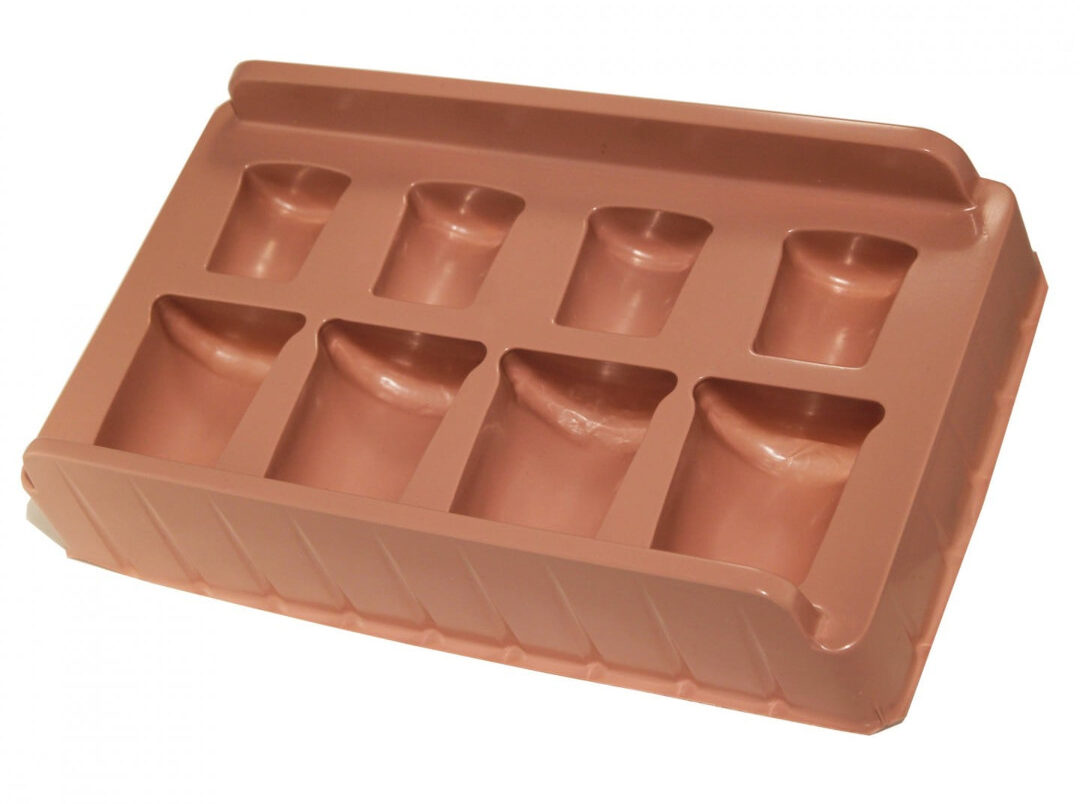 How Does it Work?
Vacuum forming involves heating a sheet of plastic until it's soft and using a vacuum to pull it tight against a mould. The plastic then cools and holds its new shape. This is ideal if you want a custom insert that fits perfectly around your product.
Vacuum formed packaging is a really cost-effective packaging solution. The plastic trays can be made from a wide range of materials such as High Impact Polystyrene (HIPS), PVC or greener alternatives such as A-PET or R-PET.
We design and manufacture any thermoformed packaging you need. We'll start by discussing your requirements and ideas. We can provide spec sheets if you need information about strength, fire resistance or conductivity. We then create CAD drawings and prototypes for approval before manufacturing.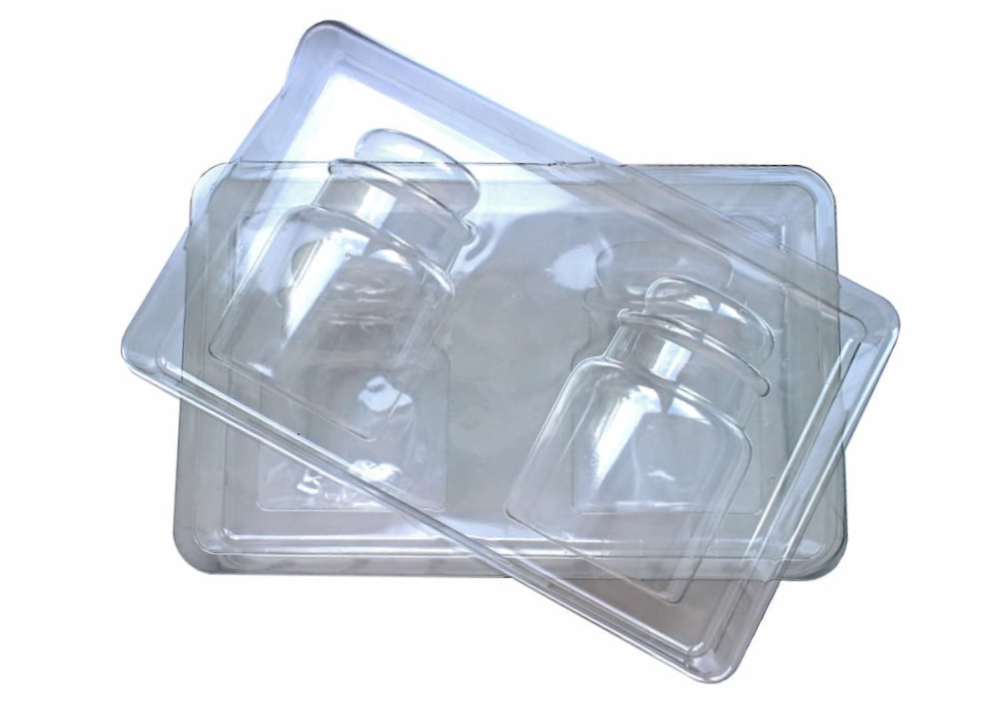 Why Use Vacuum Formed?
Vacuum formed inserts are perfect for keeping products still and displaying them attractively. They're used for everything from chocolate boxes and toys to packaging for toiletries, cosmetics and perfumes.
Using a plastic insert inside a box with a window works especially well for gifts – particularly if you want to combine multiple items in a set. These candles are a great example.
Thermoformed plastic trays and inserts can be designed to be stackable for ease of shipping and storage. We can also add other features such as handles or embossing.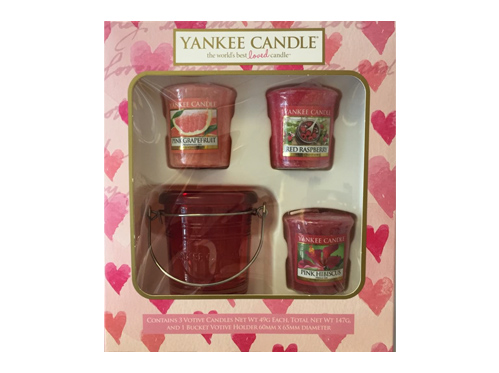 Clamshells and Blister Packaging
For small or delicate items, rigid plastic packaging can be useful for protection.
This can be in the form of a card-backed blister pack, or a hinged clamshell that encloses the product completely
.
In either case, information can
be printed
on the card or inside the transparent packaging
.
Blister packs are
commonly
used for DIY and stationery products like glue, ink cartridges and so on
. This type of packaging is suitable for almost any industry.
Clamshells can also be heat sealed.
This makes them even more secure, perfect for high value items like mobile phone and computer accessories
. This is also useful for
potentially
dangerous items such as scissors and knives.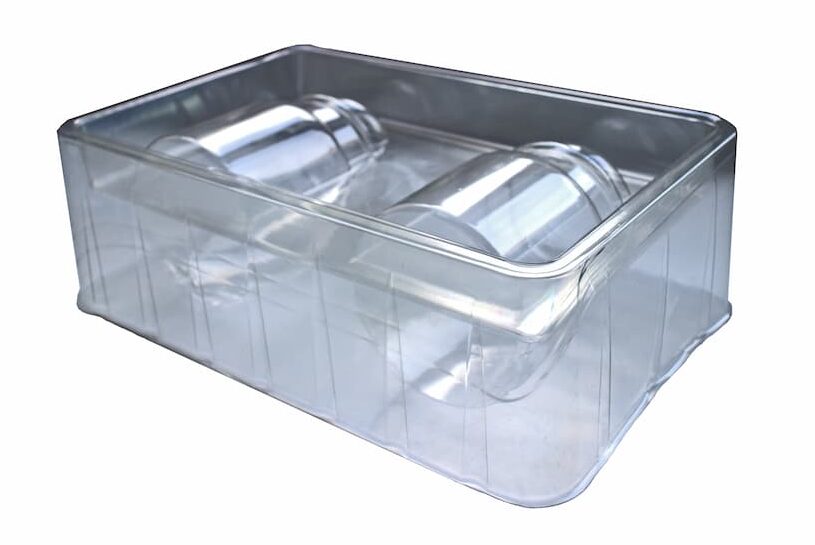 Colours and Designs
Vacuum formed inserts are often made using transparent plastics, but we also provide full colour plastics. We can even colour-match the materials to your branding down to a specific Pantone® number.
Make your thermoformed packaging even more unique using a flock covered insert or by embossing your logo onto it. As well as adding visual impact, these techniques make your products more difficult to counterfeit.
Any Questions?
Just Let Us Know
If you have a design in mind, or even if you have no idea where to start, we'd love to hear from you. We can start working with you at any stage of the process - from the initial designs to the final printing. Feel free to call our friendly office team, or fill out a contact form to get a quote.