Retail sales in Britain in 2013 were estimated at £321 billion.  With so much on offer, you need to make sure your products stand out on crowded shelves.
That's where our range of retail packaging solutions comes in.  We provide hundreds of companies with cartons and boxes for toys, tools, clothing and more.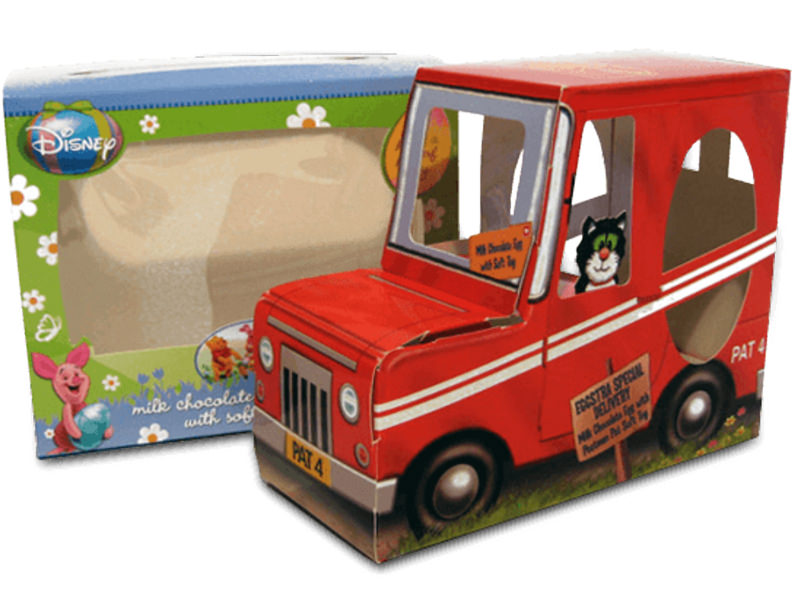 Reliable Retail Boxes and Cartons
We specialise in folding boxes. These are one of the most common forms of consumer packaging, which hold individual products and encourage impulse buying.
Whether you're new to the industry or have been buying folding boxes for your business for years, our team will help you find the packaging that's right for you.
Custom printed boxes are a quick, easy and attractive way to get your product noticed and we have some simple cost-effective options to choose from.
Advantages of our Custom Retail Packaging
• Define your product the way you want consumers to see it
• Increase the perceived value of your products
• Use as much or as little space as you want to convey your message
• Attractive packaging stands out from the competition and retailers tend to display eye-catching packaging in better selling locations
• Consistently brand your entire range to create an easily recognisable family of products
• Printed boxes are specially coated to retain their great look even when regularly handled
• Durable materials make handling and transportation easy, helping to streamline operations, fulfil orders quickly and lower costs
• Solid board boxes are 100% recyclable, which is great for the environment and your business's corporate social responsibility
Your packaging is important. It needs to attract attention, be convincing, sell your products, and convey all necessary information. This is not an easy feat considering the competition in the retail industry.
In busy supermarkets and shop floors, packaging is often your only salesperson.  Make sure you get it right.  Contact our team on 01270 444 777 or get a quote online today.
Any Questions?
Just Let Us Know
If you have a design in mind, or even if you have no idea where to start, we'd love to hear from you. We can start working with you at any stage of the process - from the initial designs to the final printing. Feel free to call our friendly office team, or fill out a contact form to get a quote.