Die Cut Boxes tend to be bespoke designs but can fall into existing FEFCO categories such as the 04 range which can be found here.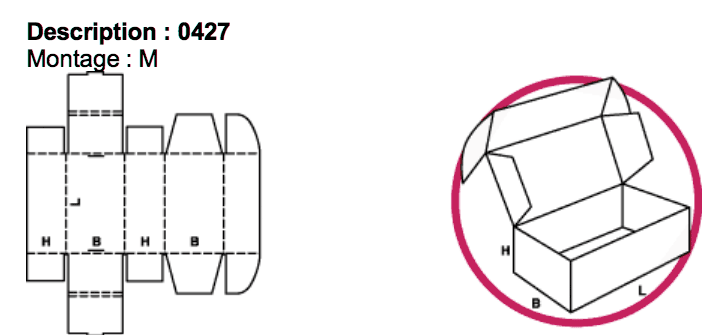 Folder-type boxes and trays usually consist of only one piece of board. The bottom of the box is hinged to form two or all side walls and the cover. The mounting of the box usually does not include stitching and glueing. Locking tabs, handles, display panels etc., can be incorporated in some designs. All of our die-cuts are specifically designed for ease of use and convenience, plus strength and durability. They can be printed lithographically or flexographically depending on the image you wish to achieve.
Probably our most popular manufactured die cut box is the ubiquitous FEFCO style 0211 box which is commonly known as a reverse tuck in end style box. These die-cuts are used in many industries but food, retail, medical and cosmetic sectors to name a few. These boxes can have a striking effect with full colour print or consider adding foil blocking to maximise the impact.
We can use various boards(including those with FSC accreditation) in the manufacturing process to suit your requirements. If you need protection for postal purposes you can go with a corrugated board but if you need a high quality print then this can be laminated to high quality printed board to give a greater impact. If protection is less important then a solid board option would be the way to go in either a folding boxboard or fully coated folding boxboard with an unbleached Kraft reverse. Ring us on 01270 444777 for more options on board types and designs.
To find out more about our die cutting processes click here and to find out more about the Forest Stewardship Council have a read of their latest news here.