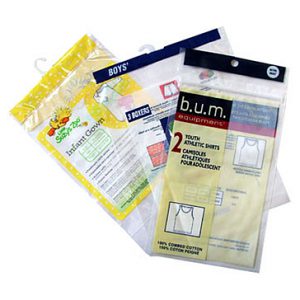 Polymer prices increased across the board in September. With production cutbacks, further plant outages and a lack of imported material putting a lid on supply, buyers who needed additional stock had no choice but to pay hefty price increases.
Polyethylene prices, where supply was tightest, saw the biggest gains, which were well in excess of the rise in ethylene costs. Polypropylene prices similarly moved well ahead of the feedstock cost rise. Polystyrene and PVC prices just about managed to nudge ahead of raw material cost increases. PET producers, on the other hand, struggled to match the rise in raw material costs.
Demand dwindles      
Those converters who did not have to buy were exercising some restraint with prices at such high levels and the degree of economic uncertainty around. Many were holding back purchases in the belief that prices could trend downward this month. Converters also note their own dwindling order books and are concerned about their ability to pass through the cost increases that they have to incur.
Supply shortens
Production controls are already maintaining material availability in good balance with the subdued levels of demand. However, a series of planned and unplanned cracker and polymer plant outages in September further heightened the sense of anxiety among buyers.
The latest supply-related issues are summarised below:
– BP declared force majeure for PET feedstocks paraxylene (PX) and purified terephthalic acid (PTA) produced at Geel, Belgium.
– Ineos declared force majeure on HDPE supplies out of Lavera, France due to a fire.
– Total Petrochemicals and LyondellBasell also declared force majeure on their HDPE plants in Antwerp, the Netherlands, and Plock, Poland, respectively.
– LyondellBasell switched off its ethylene cracker 6 in Wesseling, Germany, at the end of August for a scheduled maintenance turnaround lasting four weeks.
– Cracker maintenance also began at ExxonMobil Chemical in Mossmorran, the UK, at Borealis in Porvoo, Finland, at Ineos in Lavera, France, and at Sabic in Geleen, the Netherlands.
– Borealis declared force majeure for cracker products from the cracker site in Stenungsund, Sweden, on 20 August after an engine failure. Production was affected for two weeks.
– Shin-Etsu subsidiary Cires is performing the five-year maintenance turnaround on its PVC production line in Estarreja, Portugal. The work will last into October.
– Klesch subsidiary Vinylberre has begun maintenance of its PVC production line at Berre, France, with the work scheduled to last until mid-October.
October outlook
Buyers who may be pinning their hopes on some price relief in October could be disappointed. Crude oil prices were continuing to rise in September, mainly as a result of the weakening US dollar. Most industry insiders were predicting further increases in monthly feedstock contract prices for October. However, the expected cost increases were considered unlikely to match the triple-digit gains of the previous two months.
Polymer producers will no doubt seek higher prices in October should the expected cost increases go through. Buyers, on the other hand, will continue to play a waiting game until prices start to fall from their lofty heights.
Copyright 2012 by Crain Communications Inc.