Folding printed boxes are the most commonly used form of solid board packaging. You only have to walk around any supermarket to see the vast amounts used to protect, display and market the products they contain, from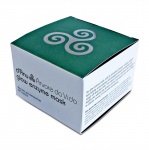 frozen food sleeves through to cereal boxes.
ABC Packaging offers a full range of printed and plain boxes from a straight forward glued sleeve to a complex multi-point glued design. You can see many of the available styles here.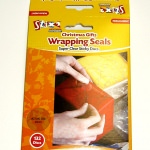 We produce millions of high-quality folding printed boxes every year. Standard printed boxes can have perceived added value with the addition of various print finishes such as foil blocking, windowing, complex varnishing and security features and we employ the latest in Braille embossing technology. As a variation on printed boxes if your product is thin and not bulky why not consider a printed wallet as show on the left? All the same print finishes can be added to a wallet as a printed box.
If you need full colour printed boxes or just a single colour logo style box then call our sales team on 01270 444777 who'll be able to advise and guide you through our order process from sample and print approvals through to receipt of printed boxes to you.
In support, we can provide graphic and constructional design, including tamper-evident and child-proof styles. We also produce a range of leaflet-carton combinations. We use computer-to-plate technology that optimises pre-press lead times, whilst ensuring maximum print quality through the use of first-generation data. If you don't have your own artwork then we can talk you through how we can help with developing your idea into print ready artwork but if your design is already available digitally send it through to us for an accurate quotation. We'd ideally like to receive our artwork as a Press Ready PDF and if possible CS3 files (fonts converted to outlines) and any linked images. 3mm bleed on all edges. Colours to be CMYK (not RGB) and Pantones (clearly specified, no name changes). Images CMYK 300dpi or higher. Cutter named Cutter and saved as a spot colour. Black text and barcodes must be 100% black and not a mix of all colours.