Product Packaging
Packaging recyclability and sustainability is an important issue to us at ABC Packaging, where we strive to meet the highest available environmental standards. We want to show you that it's possible to achieve that extra wow-factor on your packaging without having to impact negatively on the environment.
Read on to find out how foil blocking on packaging can enhance your brand identity, and why it is a sustainable packaging choice.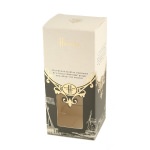 What is Foil Blocking?
Foil blocking is the process of applying foiled or metallic effects to a solid surface. The foil is applied using a flat metal die, which has been prepared with a chemically etched or hand-drawn design.
This technique can produce outstanding results in a variety of finishes including satin, gloss, and matt. We offer a variety of metallic colours, not just the standard gold and silver you would expect.
The entire manufacturing process is handled by us, from engraving your bespoke design onto the die, to applying the foil to your chosen packaging.
Foil blocking is the perfect way to enhance your packaging to give the impression of a high-quality, sophisticated product. We have a high level of expertise using this technique, so we can create bespoke packaging solutions to complement your brand and product perfectly.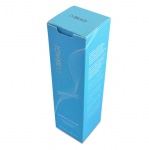 Sustainability
A study was commissioned by the Foil & Speciality Effects Association (FSEA) in 2008, to examine whether foil blocking had an impact on the recyclability of paper and board.
During the study, samples that had been foiled using both traditional and cold foil processes were tested. The study found that paper products decorated using the foil blocking technique were suitable for recycling. Also, repulping facilities that use centrifugal cleaners to remove labels and adhesives had no problem in removing the foil, meaning foil blocking on the packaging is a sustainable choice.
We can help you achieve your dream packaging design using foil blocking to enhance your brand identity. Contact us today for a bespoke quote.